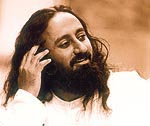 India Destination Tours is happy to facilitate those foreign guests who want to experience the Art of Living programme by Sri Sri Ravisankar.Well experienced techers will organize the programme for you.

We can organise the Art of living basic course at the commercial city of Kerala-Cochin under the following terms & conditions
1.The Group strength should be a minimum of 10 PAX for conducting an exclusive programme.If individual guests want to participate in the programme, we shall inform the dates of upcoming programmes and you can join with the rest of the team.
2.Minimum 5 nights stay is needed at Cochin which shall be arranged according to your requirements.
3.Before or after the programme we can arrange a Kerala Tour for you according to your taste & needs.
4.All the rules & regulations put forward by the Art of living foundation has to be obeyed by the participants.
5.India Destination Tours will not charge any service charges for this programme as it is organized as a part of our charity mission.
To know all bout ART OF LIVING, Pl. read the following contents.
For more details, you can contact at [email protected]

ART OF LIVING-AN INTRODUCTION

HIS HOLINESS SRI SRI RAVI SHANKAR
His Holiness Sri Sri Ravi Shankar, founder of the Art of Living and the International Association for Human Values, has inspired a global phenomenon of caring, sharing and service which has spread to over 146 countries across the globe. The programmes and service activities of the Art of Living Foundation have benefitted over 20 million people across the globe.
His Holiness' life and work have been dedicated to reviving human values and bringing about world peace and development through an individual commitment to joyful living, selfless service and self-awareness.

He brings together the pristine wisdom of ancient India, the knowledge of breath, meditation, and the importance of doing selfless service and offers them as tools to humanity to recover joyous peaceful living.
"We identify ourselves as somebody - I belong to this religion, this culture, his tradition, but we forget the basic identity that we are human beings. When that stands first and foremost, all other identities follow behind that. Then, I think that we can achive what we are really looking for."
Born in 1956 in Papanasam, India, His Holiness Sri Sri Ravi Shankar studied with many renowned spiritual masters and became a scholar of Vedic Literature. By the age of seventeen, he obtained an Advanced Degree in Modern Physics.
In 1982, His Holiness Sri Sri Ravi Shankar founded the Art of Living Foundation and in 1997, the International Association for Human Values (IAHV), which to date has development projects in 25,300 villages, bringing self-reliance to more than 2.3 million people.
Through the IAHV, large volunteer relief efforts have been delivered across the globe including in Afghanistan, in Bosnia, in India after the earthquake in Gujarat, in New York for those who were affected by the 9/11 terrorist attacks, and in Asia in the aftermath of the recent tsunami disaster. IAHV volunteers have continue to provide trauma relief and stress management in Iraq.
His Holiness Sri Sri Ravi Shankar travels to over 40 countries every year, to reinforce the message that all religions and the great spiritual traditions share common goals and values. His simple message of love, practical wisdom and service encourages harmony, and teaches everyone to follow their chosen religious or spiritual path while honoring the path of others. Those who have listened to him acknowledge the universal inclusiveness of his appeal.
The Art of Living Foundation
"Life is sacred. Celebrate life. Care for others and share whatever you have with those less fortunate than you. Broaden your vision, for the whole world belongs to you." His Holiness Sri Sri Ravi Shankar
(From an article in the New York Times 10/2001)
To live life fully and freely is an art, requiring skill, intuition, creativity, and knowledge. Art of Living, through its many innovative programs, brings these values to our society by strengthening the individual.
We do this by offering programs that eliminate stress, create a sense of belonging, restore human values, and encourage people from all backgrounds, religions, and cultural traditions to come together in celebration and service.
The Art of Living Foundation, is an international nonprofit educational, charitable, and humanitarian organization offering programs in more than 142 countries around the world.
As a Non-Governmental Organization, Art of Living Foundation works in special consultative status with the Economic and Social Council of the United Nations, participating in a variety of committees and activities relating to health, education, sustainable development and conflict resolution.
COURSES
The Art Of Living workshops are a combination of the best of the ancient wisdom and modern science. They cater to every age group and section of society, from children to adults, from rural areas to huge corporate houses. The programs blossom the individual's full potential with its emphasis on conscious holistic living and personal self-development.
These programs are being conducted in over 140 countries across the world. Over 20 million people have been benefited by these programs.


Art of Living Course - Part I
This is an interactive workshop of 18 hours spread over 6 days. Extremely effective and revolutionary techniques are taught which help an individual deal with the day-to-day stresses of life, thereby promoting a better quality of life and increased happiness and peace. The highlight of the course is the revitalizing breathing process known as the Sudarshan Kriya®', which releases stress and toxins at the physical, mental and emotional level, promoting better health on all these levels.
"Words cannot capture existence, but Silence can."

The Art of Living Course Part II
A residential course, held over 4-6 days, the Art of Living Part II course is about true relaxation. Here you will dive deeper into your self... and come back refreshed in body, mind and spirit.
It includes a combination of Silence, Sadhana (Meditation), Satsang (Celebration) and Seva (Service).
Silence takes you deeper into yourself, Sadhana builds Energy, Satsang maintains it (elevating consciousness) and finally this energy is lovingly channeled through Seva. It will leave you with a big smile that radiates all the way from within.
Sahaj Samadhi Meditation
"Meditating is the delicate art of doing nothing - letting go of everything and being who you are" -- Sri Sri
There are many approaches to meditation, but the generally agreed purpose is to train the mind to observe, and then to let go of attachmentsin order to simply be "mindful". Whatever the method, after one begins to quiet the mind, one's life becomes a meditation. The mindfulness one acquires through the practice of meditation will be carried out during all life: when talking, one is talking mindfully, when studying, studying with concentration, when resting, resting fully.
Sahaj Samadhi, meaning effortless transcendence, is the meditation technique taught by Art of Living. Sahaj Samadhi is a natural and graceful system of effortless meditation providing the mind with a much needed, deep rest. Sahaj Samadhi allows the conscious mind to settle deeply into itself. When the mind settles down, it lets go of tension and stress, centering itself in the present moment. It is only in the present moment we find true happiness -- those moments when we are free from regrets about the past or anxiety about the future. Without effort our inner nature is available.
Youth Empowerment Seminar (YES Program)
Today, more and more youngsters are visiting psychologists, psychiatrists and seeking help from counselors. Clearly stressful factors like an arduous education system, rising competition, increasing parental pressures, common teenage issues, tough careers and large expectations from the youth are taking their toll on these young minds.
The Art of Living has recognized the need of the young adults in society and has a program, which is specifically tailored to the youth. Called the 'Youth Empowerment Seminar' or The YES Program, this workshop teaches teenagers how to accept themselves and other people, handle all situations in life, makes them responsible and efficient, tackles problems like depression, lack of confidence, loneliness and lack of concentration. All these are the very problems the youth face and are not able to bring to the fore. By subduing their inner feelings, they become reserved, shy, reticent and depressed. Through fun processes, games, laughter and meditation, the teens are taught to tackle various issues.
The Young Adults Workshop prepares all youngsters for a better life ahead, no matter how confident, responsible they already are.
Gone are the days when yoga and meditation were considered activities for the middle aged and old generation. Today, more and more youngsters are enrolling in the YES Program to get a grip on their lives.
ART EXCEL Program
ART EXCEL stands for All Round Training in Excellence. As the name suggests, children get training covering all aspects - physical, mental, spiritual. This program has been developed for children between the ages of eight and fifteen years.
Through play and fun and laughter, children learn valuable lessons on how to share with others, work and play in harmony and develop a sense of belongingness. They become more self-expressive and comfortable and natural even with diverse groups of people. They are also taught various yogasanas and effective and powerful breathing processes which help to eliminate fear, anxiety, depression and other undesirable emotions. Meditation, being an important tool to tap the children's hidden potential, forms an integral part of the program. The children show enhancement of creative skills, improvement of memory and concentration, development of leadership qualities and healthy emotions, clarity of mind and better interaction with everyone after undergoing the program.
ART EXCEL programs give proper direction to the enthusiasm and dynamism in children. It helps them to contribute to the society by making them responsible beings.
For More details & Booking You may pl. contact at [email protected]