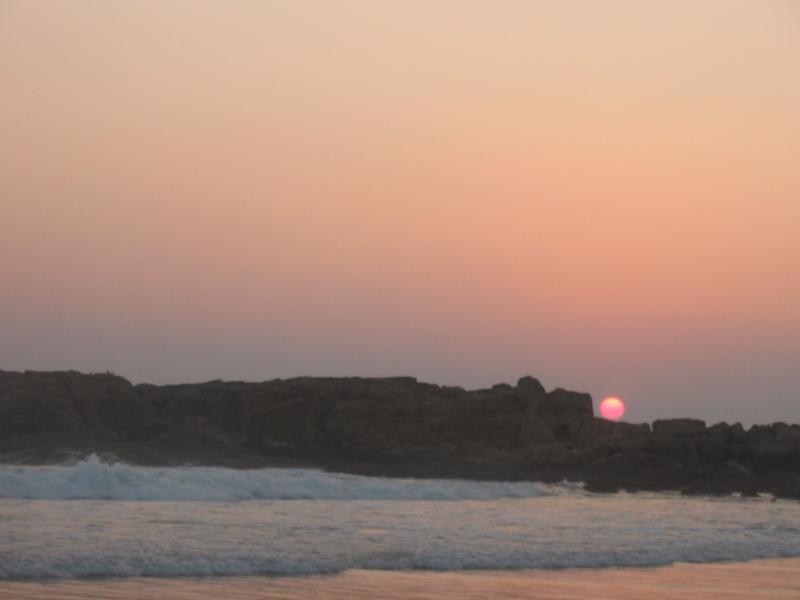 AYURVEDA
AT
BETHSAIDA HERMITAGE,PULLINKUDI(Near KOVALAM BEACH )
Bethsaida Hermitage lies directly on the coast in the southern Indian state of Keralawhich is home to lush greenery, beautiful beaches, rich culture and more coconuts than you can shake a stick at!
The Resort has several different styles of accommodation here, and each comes with a unique design and feel. All rooms come with European bathroom, local Kerala furniture and a large, airy bedroom and living area as standard.

The rooms have been designed in a simple and tasteful manner with the aim of giving the guests a real taste of Kerala living whilst maintaining all modern, western conveniences. The positioning of the rooms is such that everyone has direct access to the beach and lush grounds and all guests and staff can hear the ocean wherever they are on the property.
Ayurveda at Bethsaida
Ayurveda works using the ancient system of balance, working on the knowledge that every being is made up of the 5 base elements; EARTH, FIRE, WATER, AIR and SPACE. If we are to live balanced lives, these 5 elements must be in harmony and Ayurveda brings all these into equilibrium to enable us to live a healthy life inside and out, physically and emotionally.

Ayurveda differs from every day medicine as each client is looked at in their physical and emotional state before any kind of treatment is given. The Ayurvedic Doctor will prescribe a programme of treatment for the client given their symptoms and circumstances. Programmes can be tailor made to any length of time and clients will be fully supported by a special ayurvedic diet which also forms a significant part of the healing process.
Dr S. Rajamohan (BAM) is the Doctor in Residence here at the Bethsaida Hermitage Ayurvedic Healing Centre. He is the head of the Ayurvedic Healing team and uses his extensive experience of over 40 years of being an Ayurvedic Doctor to diagnose, treat and instruct the treatment staff on healing methods, lotions, oils, herbs and any other healing substances administered to our clients.


Dr Rajamohan has consultation hours from 9am until 1pm daily when clients will be able to consult with him during treatment periods as often as they like. After the initial consultation, treatment will be scheduled and planned in terms of the substances to be used and the times that the client will need to attend sessions. Consultation with the Doctor will include filling out an extensive health assessment form so he can diagnose the clients' problems and treat them accordingly.

Healing Treatment Programmes:

REJUVENATION PROGRAMME Rasayana Chikilsa (7 days /14 days
In this treatment, 2-4 therapists massage the clients with hands and feet using medicated oil and creams and a medicated steam bath. The treatment lasts for 90 minutes to 2 hours per day for the duration of the healing period. Rasayana Chikilsa is used for rejuvinating the body, mind and spirit, tones up the skin, strengthens all bodily systems and works for long life and perfect health.

BODY DETOX PROGRAMME Shodhana Chikilsa (7 days / 14 days )
This process aims to purify the whole body to attain balance in all the elements and bodily systems. During the healing period, treatments will include body massage, Snehapanam, Nasyam, Vasthi, Dhara, Pizhichil, Njavarakizhi, Karnapooranam, Tharpanam, Sirovasthi, Steam bath and other internally administered medicines will be given.

LIVE LONG, LIVE YOUNG PROGRAMME Kayakalap Chikilsa (28 days )
This is a major treatment package in the Ayurvedic medicine system. It slows down the ageing process, stops the degeneration of cells in the body, and boosts the immune system. Administering Rasyana (a special medicine) internally is the main part of the treatment but during the 28 days, the client will also undergo all of the following: body massage, Snehapanam, Nasyam, Vasthi, Dhara, Pizhichil, Njavarakizhi, Tharpanam, Sirovasthi, Karnapooranam and medicated steam bath. (see single treatment list below for details). This treatment is good for men and women of all ages who want to live long and live young!

PSORIASIS TREATMENT PROGRAMME Sidhma Chikilsa (21 days)
This treatment is very effective in treating all types of Psoriasis. The programme will include Lepanam, Abhyangam, Snehapanam, Pizhichil, medicated steam bath and Sirovasthi. Clients will also be prescribed specific and especially prepared internal herbal medicines.

WEIGHT LOSS PROGRAMME (21 days €750 / 28 days
This programme involves 2 different types of massage using powders and oils, treatment using the medicated steam bath and a specifically prescribed mix of herbal juices and herbal teas. A very important part of the treatment is the special Ayurvedic diet which will be advised specifically for each client.

BODY BEAUTIFUL PROGRAMME (10 days )
This treatment is to improve skin tone and complexion and also improves the overall body condition. The programme involves herbal face packs, herbal cream massage, herbal oil massages, medicated steam bath treatments and herbal tea prescriptions. The ultimate bodily treat.

SPINAL CARE PROGRAMME (10 days)
This programme is to promote overall spinal health - preventing potential problems in the future and treating already existing spinal complaints. Special massages, Kativasthi, Snehavasthi, Kashayavasthi, Pizhichil, Njavarakizhi are all included in the programme and a series of specific daily excercises will be advised which will be according to each client's condition.
1. REJUVINATION PROGRAMME (Rasayana Chikilsa)
Accommodation

7 DAY PACKAGE

14 DAY PACKAGE

SINGLE

DOUBLE

SINGLE

DOUBLE

SEAVIEW ROOM

HS: €973

LS: €770

HS: € 1466

LS: €1221

HS: €2016

LS: €1620

HS: €2912

LS: €2422

MODERN KERALA COTTAGE

HS: €973

LS: €770

HS: €1466

LS: €1221

HS: €2016

LS: €1620

HS: €2912

LS: €2422

MODERN KERALA HOUSE

HS: €1134

LS: €896

HS: €1627

LS: €1402

HS: €2248

LS: €1792

HS: €3234

LS: €2764

KOTTARAM

HS: €1337

LS: €1057

HS: €1865

LS: €1543

HS: €2654

LS: €2094

HS: €3710

LS: €3066

WOODEN HOUSE

HS: €1337

LS: €1057

HS: €1865

LS: €1543

HS: €2654

LS: €2094

HS: €3710

LS: €3066

SPECIAL KERALA HUTS

HS: €833

LS: €679

HS: €1298

LS: €1130

HS: €1736

LS: €1438

HS: €2576

LS: €2240
2. BODY DETOX PROGRAMME (Shodhana Chikilsa)
Accommodation

7 DAY PACKAGE

14 DAY PACKAGE

SINGLE

DOUBLE

SINGLE

DOUBLE

SEAVIEW ROOM

HS: €1048

LS: €845

HS: €1516

LS: €1271

HS: €2076

LS: €1670

HS: €3012

LS: €2522

MODERN KERALA COTTAGE

HS: €1048

LS: €845

HS: €1516

LS: €1271

HS: €2076

LS: €1670

HS: €3012

LS: €2522

MODERN KERALA HOUSE

HS: €1209

LS: €971

HS: €1677

LS: €1432

HS: €2398

LS: €1922

HS: €3334

LS: €2844

KOTTARAM

HS: €1412

LS: €1132

HS: €1915

LS: €1593

HS: €2804

LS: €2334

HS: €3810

LS: €3166

WOODEN HOUSE

HS: €1412

LS: €1132

HS: €1915

LS: €1593

HS: €2804

LS: €2334

HS: €3810

LS: €3166

SPECIAL KERALA HUTS

HS: €908

LS: €754

HS: €1348

LS: €1180

HS: €1796

LS: €1488

HS: €2676

LS: €2340
3. LIVE LONG, LIVE YOUNG PROGRAMME (Kayakalap Chikilsa)
Accommodation

28 DAY PACKAGE

SINGLE

DOUBLE

SEAVIEW ROOM

HS: €4032

LS: €3220

HS: €5804

LS: €4824

MODERN KERALA COTTAGE

HS: €4032

LS: €3220

HS: €5804

LS: €4824

MODERN KERALA HOUSE